Shadow work draws on the work of psychiatrist/psychoanalyst Carl Jung. The shadow self is the part of us we struggle with–the things that we keep to ourselves, the things that hold us back, the things we're ashamed of, the things that we're scared to shed light on. We are the complete sum of our parts–the shadow AND the light. When we ignore those darker pieces of us and don't find ways to address and accept all of us we end up suppressing and dimming our light.


I've found through my own shadow work hits and misses that it can often be a challenge to figure out what exactly one should be working on in the range of shadow work, especially when you're just starting on the path. I've long turned to tarot as a useful tool for digging up those things I don't want to admit or face but need to confront and move through. I've discovered the Children of Litha Tarot by Xia Hunt to be an exceptionally wonderful deck for digging down into the soul and shadow of matters, so my prompts tend to be drawn from there.


I've also personally found that the best results for anything usually come from some combination of magickal and mundane. One of the best and safest ways people engage with shadow work is with their personal therapists. Professional support is always the gold standard if possible and accessible, though I am also very aware of how difficult that support can be for many to find and utilize. This can be mentally wrenching work, and finding solid support, through professional therapy and/or private support groups, to lean on through the roughest waves is crucial. I am not a licensed therapist, and nothing shared within the Journey Through Shadow tools and group should be taken as such.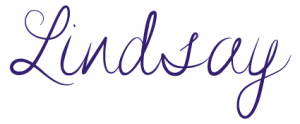 About Lindsay and Wandering Child Tarot
Lindsay has been using the tarot for herself and others as a tool for growth, development, and advice for over 25 years. She is thrilled to have finally found her best avenue to bring that work to others who have been searching for ways to bring together their past and present for a stronger future.

Disclaimer: While Lindsay has spent a significant amount of time and effort in accredited courses and trainings to support people through transitions, grief, trauma, and other life difficulties, she is not a licensed medical or mental health professional and her programs should not be used in place of licensed medical advice and support. Please seek out licensed professionals as relevant and necessary.